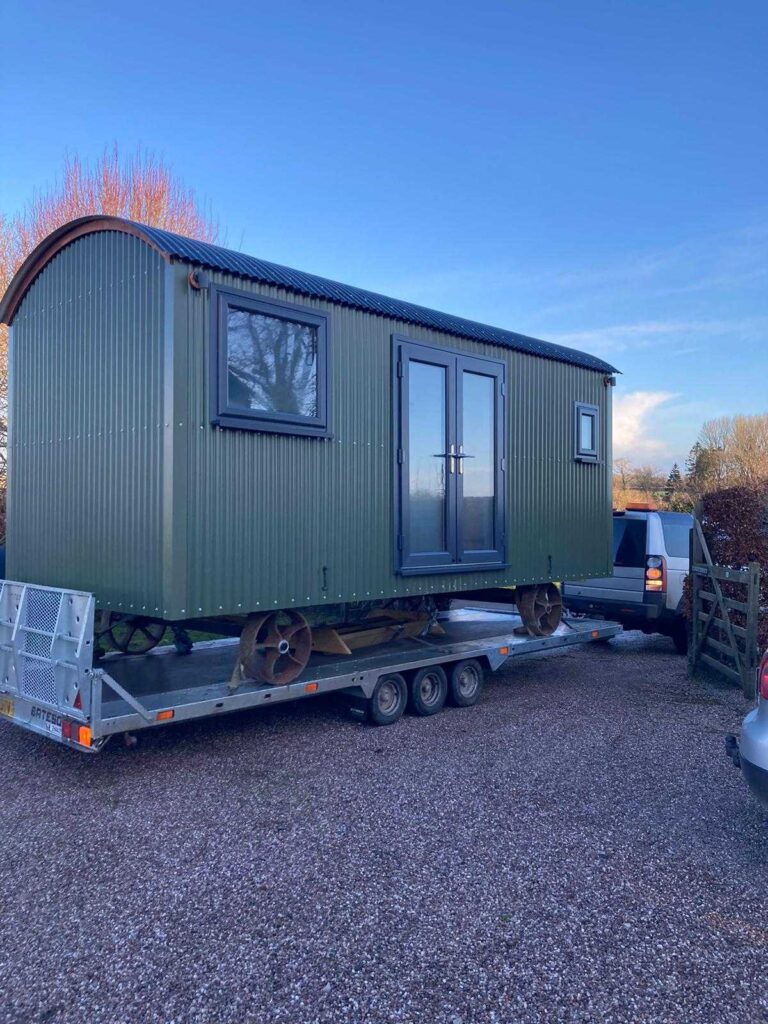 After a year of frustrations and delays (not to mention eye watering increases in cost) our lovely new Shepherd's hut is finally installed. The original car transporter left it in the drive as the driver was worried he'd sink in the field, the next guy couldn't move it because the wheels were 4 inches wider than his flat-bed but finally a wonderful team of giants with a tractor bigger than Jeremy Clarksons reversed it into place.
The views from the french windows are stunning and we've marked out a garden with a post and rail fence. Now for a fire pit and some garden furniture. While I'm away I'm hoping the plumbers will connect up the bathroom, the electricians will fix the wiring and some kind person will put up the curtain rail.
I've painted some calico that the wonderful artist Fifi McAlpine gave me – fat pink stripes, splish splosh. I'm hoping the runs and the dribbles will be uniform enough to look intentional. It's been delivered to the inimical Mrs O'Neill who for years has been cutting up and letting down everyone's awful old curtains. She is one of the worlds most indispensable people.
Now I'm after suggestions for the interior. I plan to be open for first visitors by April 1st. Yes, I know, April Fools Day.